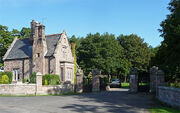 Unleashed: Mind over Matter, is the second book in the
Unleashed series
by
Ali Sparkes
. It is preceded by
Unleashed: A Life and Death Job
and the next book in the series is
Unleashed: Trick or Truth
.
Telekinetic Gideon Reader and his mute twin brother Luke Reader are enjoying a family holiday on the Isle of Wight with Luke's adoptive mum. It's almost normal. Apart from the SAS trained minders following them to the beach. 
They know they can't use their COLA powers in public but when a falling cliff threatens to kill teenage fossil huntress Lydia and Fish, her do. And even Jem, their fake 'uncle' from MI5, agrees they made the right call. 
But Lydia and her little brother Matty are hiding a secret too and when a vengeful assassin arrives on the island, she and the telekinetic twins are caught up in a deadly cat and mouse pursuit across the perilous landslips of the dinosaur isle. 
Dedication
Edit
For Charlie
Patey
With grateful thanks to illusion and performance genius Peter Clifford for his expert guidance on all things magical.