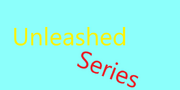 Unleashed: Trick or Truth is the third book in the
Unleashed series
by
Ali Sparkes
. It is preceded by
Unleashed: Mind over Matter
and the next book is
Unleashed: Speak Evil
. It was first published in March 2013.
Spook Williams is not popular at COLA Club. Tall, arrogant and immaculately stylish, he is a COLA illusionist of incredible power, able to bring grown men to their knees with his more terrifying visions. Playing mind tricks on other COLAs at Fenton Lodge is just entertainment – but they always take it so seriously!
Then a ruthless abduction from a crashed armoured coach spirits Spook away from life at COLA Club and into the glamorous world of international showbiz magic. Soon, Spook is wondering whether his wealthy, stylish kidnappers aren't the people he would rather be spending his teenage years with. 
But Spook has been 'collected' for a reason and soon he will have to prove his COLA talents in a daring heist or risk losing the admiration of his new set…  Glamour is about to turn to terror.
Dedication
Edit
With grateful thanks to Neil White for his guidance on special operations and tech and to Charlie for additional special ops insight.